DefenAge Skincare - Revolutionary Technology for Getting Fresh, New Skin
DefenAge Skincare: Activate Your Stem Cells to Produce New, Healthy Skin
Posted 09 Jan 2020 • Courtney Broder
---
It comes as an extreme surprise to me that there is not more hype around DefenAge Skincare products/technology as it has quickly become one of my favorite medical skincare brands throughout my 11 years of managing/ownership in the medical aesthetics field. I believe in 5+ years DefenAge will be in most all medspa & dermatologist offices across the country. Secretly, I like that it is not a big, well-known brand yet because when I suggest it to someone who has never heard of or tried it, they think I'm a magician or a true skincare guru – it has provided such great skin correcting results!
DefenAge Skincare has 3 products that contain their patented active peptides, called α-defensins & β-defensins, of which I personally use all 3 products every single day. These include the 3D Eye Radiance Cream, 24/7 Barrier Repair Cream (1% Defensins), and the DefenAge 8-in-1 BioSerum (5% Defensins). In addition, they do have a mask & cleanser which I'm also obsessed with (I seriously use them both almost every day!)
---
Skin StemCell Activation and DefenAge's Technology
Now for the juicy part - the fascinating technology that powers their serum, repair cream and eye cream!
It begun with the founder of DefenAge, Nikolay Turovets, PhD, who has a wealth of experience in scientific developments including cancer research, stem cell therapies, and IVF. During his research he found a stem cell responsible for regrowing hair. After conducting further research, he found that there are actually two dormant stem cells located at the bottom of the hair follicle shaft. The large one at the very bottom was responsible for regrowing hair, and the one atop of that was responsible for regrowing skin (master stem cell LRG 6+). However, these are only active in utero and once we are born, these stem cells remain dormant. In order to "wake up" these stem cells found within the hair follicle, there must be some type of activation.
During Nikolay's work, an article came out about a newly discovered messenger peptide found in the gut - Defensins. He was able to use this messenger peptide to active the LRG 6+ growth factor but couldn't get it deep enough to active the lower bulge responsible for hair growth. Therefore, there is still no cure for baldness, but lucky for us skincare addicts there is a way for us to actually produce new keratinocytes, a.k.a new skin!
Additional claims found during clinical studies that this technology can provide benefit:
• Smooth Lines
• Replenish Moisture
• Diminish Wrinkles
• Unclog & Minimize Pores
• Refine & Correct Texture
• Calm Redness
• Revitalize Dullness
• Correct Surface Imperfections
• Even Skin Tone
• Brighten Age Spots
A 3-product skin care regimen containing alpha and beta defensins globally improves the visual appearance and structure of aging skin without irritation, dryness, or inflammation. Specifically, this regimen increases epidermal thickness, reduces appearance of pores, reduces wrinkles, and reduces melanin.
Journal of Drugs and Dermatology (Clinical Trial)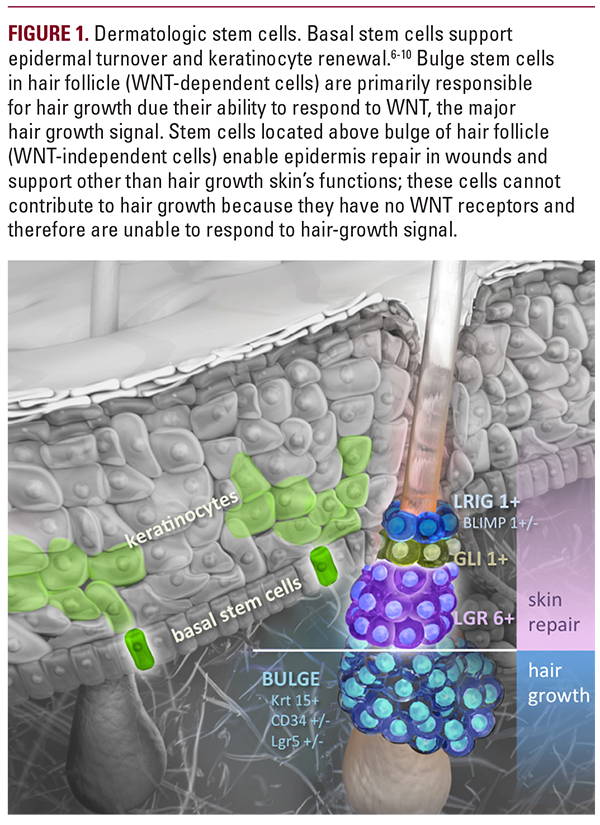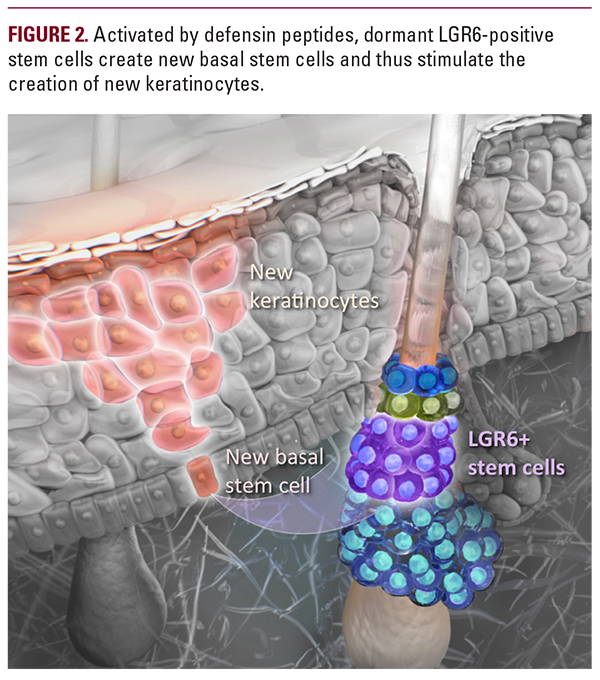 ---
Special Application Instructions - Must Read!
Lastly, let's talk about how to use the products since the order of application may seem contradictory to what is typically recommended. What is unique about this line is the serum product is used LAST in your skincare routine. This is due to the alpha & beta defensins causing a tightening of the dermal junction (DEJ). Therefore, once you apply the 8-in-1 BioSerum, no other product will have the ability to penetrate the dermis, thus rendering the other skincare less effective. There is just one exception to this rule and that is sunscreen. Picking a physical sunscreen that does not require the active protecting ingredient to be absorbed should be applied after the 8-in-1 BioSerum in the AM. A basic DefenAge centered routine would be applied like so:
Cleanse (DefenAge 1-Step Multi-Cleanse)

Other serums

Eye Cream (Defenage 3D Eye Radiance Cream)

Retinol

Defenage 24/7 Barrier Balance Cream

Defenage 8-in-1 BioSerum

Physical sunscreen (AM)
With the 8-in-1 Serum, you also want to mist your face before application, to open up the pores/hair follicle for better penetration. Any mist will do, but our favorite happens to be the Truth Treatment Systems Biomimetic Priming Mist. 
---
You really can't go wrong with any of their products. I can honestly say this is one of the only lines where I love every single product in the line
Courtney Broder